Related Content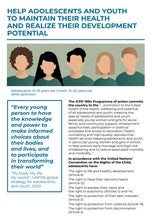 This policy paper outlines the facts about adolescents and youth, risk and protective factors affecting adolescents and four principles of providing...
Recommendations for men on how to be engaged husbands and fathers presented in Kazakhstan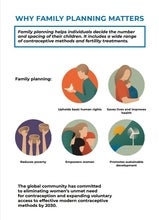 Family planning helps individuals decide the number and spacing of their children. It includes a wide range of contraceptive methods and fertility...
Pages