Related Content
Gender-based violence (GBV) is one of the most pervasive, under-reported and unaddressed human rights violations in the world. It knows no social,...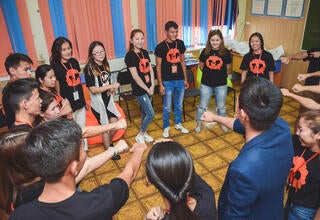 Informal education is considered to be one of the most important channel of communicating information for behavioral change. Y-PEER network network...
В докладе «Народонаселение мира в 2016 году» приводятся истории жизни и чаяния 10 девочек из разных слоев общества; возможности и препятствия, с...
Pages